About London Estates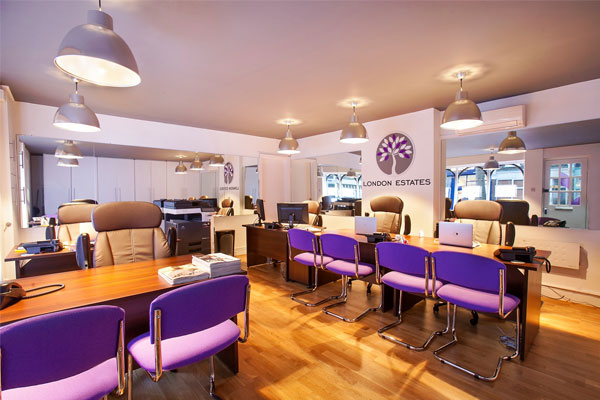 This is where we're supposed to tell you all about us. But we're not that important. You are. Our story isn't really ours to tell – it's yours.
It's the story of the first-time buyer who went into the process of buying a home totally daunted by what she faced and walked out of the other side filled with confidence.
It's the story of the investor who didn't know which way to turn after reading so much conflicting advice on the internet before making sound investments that have served them well over the years.
We're here to help you write your story. So, what will it be?
We are here to serve our clients, listening to your needs, your wants and your wishes – and we will endeavour to facilitate those. The key word is "listening." Yes, we really do, do that! An estate agent that listens – now there's a novelty!
We could rattle on about ourselves and how great we are, how we do things differently, the awards we have won, our genius ways to market and our longevity in success. But do you really care? You don't – and why should you? This REALLY isn't about us. The results speak for themselves. But they only happen when we listen to your needs and work with you. Nothing is more important in this industry than that.
It's a bit like a hot dog. I have always wondered what goes into them (although now I know I wish I hadn't) It was the best of times; it was the worst of times.
You want problems solved, and that's what we do – we listen to your problems and we try our best to solve them – it really is that simple.
Nobody wants the headaches that can sometimes go with buying or selling a home. You either want to buy or sell. We take the strain, dealing with the headaches so you don't have to. Don't worry about us, we've got an endless supply of paracetamol!
Everybody has a story to tell and we love to hear them. Truly we do. Just pick up the phone and we're at the other end of the line for a chat. Whether it's…
First time buyers – wondering what they should be looking for and where they should be looking.
Ask us – we listen.
Second or third steppers – do you change borough for a bigger and better property? Or can you add space and value to something smaller, to create a perfect home?
Ask us – we listen.
If it's an Investment property purchase – and you're unsure if the property your thinking of buying is the right one.
Ask us - we listen.
Thinking of selling and want a genuine honest appraisal?
Ask us – we listen. Get a free valuation
Are you a Landlord worried about your vacant property and how to attract the right tenants at the right price?
Ask us – we listen. Get a free valuation
Looking to rent and want to know how the reference process works? Or what you should be looking out for when viewing a property.
Ask us – we listen. Register with us
We have seen hundreds of our clients move home through Sale and Rent. They build homes and lives, they step up, they step down, they live, love, argue and grow.
And it's always a pleasure to be a small part of these journeys.
That's why our story really is Your story.
If you're ready to start the next chapter (or just want to find out what that chapter could look like) then drop us a line. We'll give you honest, impartial advice. And we never scrimp on the quality of our coffee.